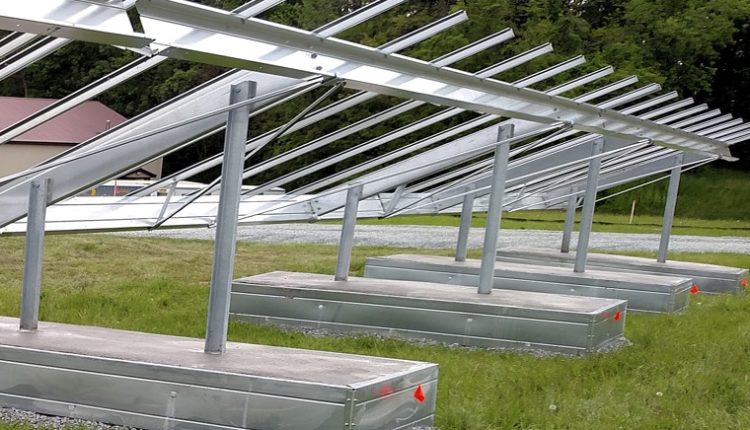 Nextracker settles patent infringement swimsuit towards solar techniques – PV-Magazin USA – PV-Magazin USA
Solar FlexRack pays Nextracker license fees for qualifying sales of Solar FlexRacks TDP 2.0 solar trackers and related products, services and components.
March 11, 2021 David Wagman
The B3P-X shelving system from Solar FlexRack
Image: Solar FlexRack
Nextracker has settled a patent infringement suit against Ohio-based Northern States Metals Co., which operates its solar energy business under the name Solar FlexRack.
California-based Nextracker filed a lawsuit in federal court in June 2020 on a matter titled NEXTracker Inc. v. Solar FlexRack and Northern States Metals Company, Case No. 1: 20-cv-00849-MN (Delaware).
Under the settlement agreement, Solar FlexRack pays Nextracker royalties for qualifying sales of Solar FlexRack's TDP 2.0 solar tracker and certain related products, services, and components. No other terms were disclosed.
The lawsuit alleged that FlexRack had improperly used Nextracker's patented technology. The patents include US Patent No. 9,806,669 entitled "Single-Axis Follower Support System for a Solar Collector" and US Patent No. 9,970,686 entitled "Balanced Solar Tracker Clamp".
This content is protected by copyright and may not be reused. If you would like to work with us and would like to reuse some of our content, please contact: editors@pv-magazine.com.