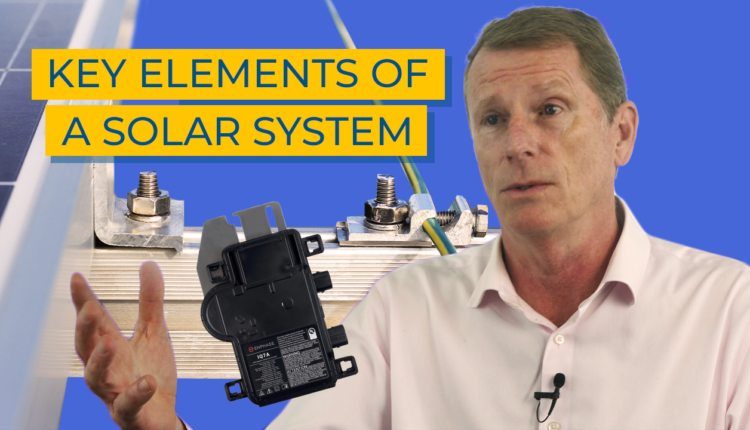 The important thing components of a solar system
Transcript
The most important elements of a solar system. Well, there are some really obvious ones, aren't there?
So the first thing is the panels. Everyone sees that. It's an important part and you have to choose the right panel, but it's only a small part. So you have the panels that generate DC power.
They have inverters that convert the direct current into alternating current. That's the next big component.
Then you have everything else that's behind it, so the mounting rails and everything that goes with them, the wiring, the switches, the circuit breakers and so on and so on.
This is what we call Balance Of System or BOS and it is very important that not only are the components made correctly, but that everything is correctly selected and installed.
Then you have the next critical component, installation, and there's a lot more to install than just physically installing it on the roof, wiring it up, and hoping it works.
Would you like to know what makes a good installation? Pete Thorne will walk you through the whole process here.
Are you ready to talk to us? Contact us today and we will be in touch shortly.