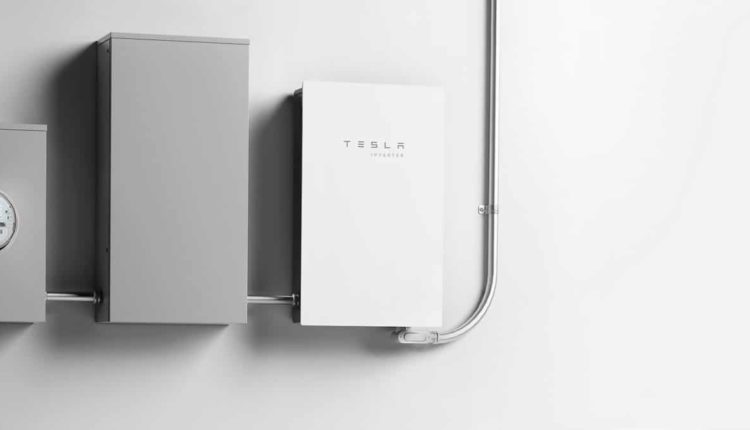 Tesla launches solar inverter – pv journal worldwide
The EV manufacturer with great solar ambitions has finally used its know-how in power electronics technology and brought a solar inverter onto the market.
January 18, 2021 Marian Willuhn
Tesla has taken a step closer to a broader ecosystem with the introduction of a proprietary solar inverter.
In recent years, several inverter manufacturers have ventured into electric vehicle charging and expanded the power electronics ecosystem, repeatedly emphasizing the importance of the inverter at the heart of the system. Tesla went the other way. Starting with electric vehicles, the car manufacturer penetrated the solar market for private households with panels and batteries, but has only now brought an inverter onto the market.
The product – the Tesla Solar Inverter – is available in versions with 3.8 kW and 7.6 kW with two or four MPPTs (Maximum Power Point Tracker).
This is a bit above average as most inverters with power below 10 kW only have two MPPT, but the efficiency of the product is a bit below the numbers achieved by the market leaders. According to Tesla, the solar inverter has an efficiency of 97.5%, but does not indicate whether this is weighted according to the CEC (California Energy Commission) or a maximum.
As prescribed in the USA, the inverter has an integrated quick shutdown function and offers protection against arcing and earth faults. The EV maker says the product was designed to seamlessly integrate with the Tesla Powerwall battery, as well as the Tesla app, which can be used to monitor power generation and consumption patterns.
Tesla has published selected data on the inverter on its website and not a complete data sheet. It's also not entirely clear what the app will be able to do in terms of system integration and optimization. As a rule of thumb, the more devices come from a single vendor, the easier it is for the software to tailor them to work in symphony and improve system efficiency. This has been a trend seen over the past year.
The company can also choose to leverage its EV production capacity and know-how in power electronics. EV powertrains require DC / DC and DC / AC stages because batteries generate DC power and motors can only run on AC power. It remains to be seen whether this specialist knowledge can be transferred to solar systems for private households and whether it would improve functionality, efficiency or robustness. The 12.5 year warranty offered by the announcement of the Tesla inverter would suggest it.
This content is protected by copyright and may not be reused. If you would like to work with us and would like to reuse some of our content, please contact: editors@pv-magazine.com.