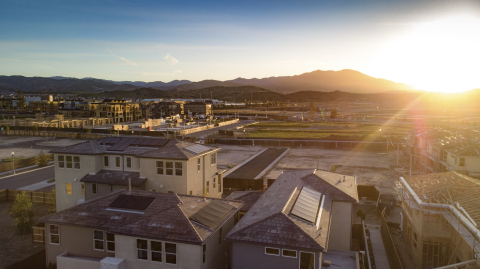 Sunnova takes over Lennar's solar operation for residential buildings
Sunnova Energy International Inc., a US-based solar and storage service provider for residential homes, and Len X LLC (LENX), a technology-driven subsidiary of Lennar Corp., have entered into a definitive agreement whereby Sunnova will acquire SunStreet, Lennar's residential property Solar platform.
In addition to the takeover of SunStreet by Sunnova, Sunnova Lennars will be the exclusive provider of solar and storage services for private households for new shared apartments.
"We are very excited to announce the acquisition of SunStreet and our new strategic partnership with Lennar that will aim to find innovative ways to power new communities," said William J. Berger, CEO of Sunnova. "Sunnova's success is based on strong partnerships and a shared vision. This transaction will be no different thanks to our complementary strengths and mutual desire to transform the energy landscape. "
Sunnova said the acquisition will enable the company to generate significant shareholder value, drive customer growth and develop resilient microgrids for homes in the U.S. Existing SunStreet customers can improve their energy independence by adding battery storage and other offerings.
In connection with the acquisition of Lennar's residential solar platform, Lennar and Sunnova have entered into a multi-year strategic partnership with the potential to align the strategic and economic interests of both companies, with an emphasis on enhancing the full growth potential of Sunnova and SunStreet lies.
The SunStreet acquisition is expected to close in the second quarter, subject to regulatory approvals and other customary closing conditions. Both Sunnova and LENX have received the necessary approvals for the final agreement.