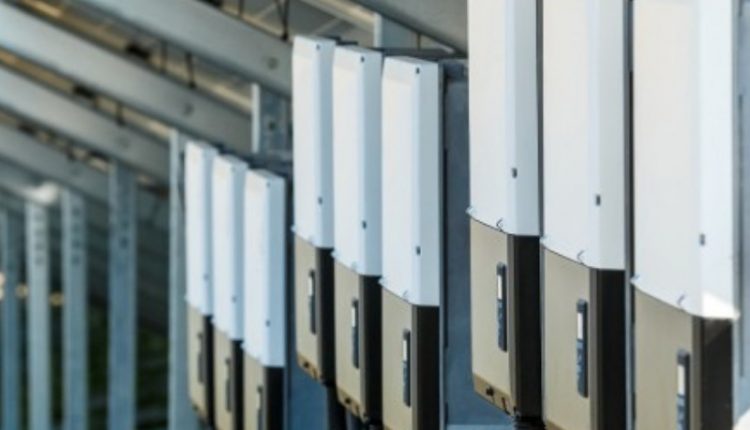 Sungrow, Sineng and TBEA – prime suppliers of solar inverters within the first half of 2021 – Mercom Germany
Sungrow, Sineng Electric and TBEA Energy were the leading solar inverter providers in the Indian solar market for the first half (1H) of the calendar year (CY) 2021, according to the recently published report from Mercom's India Solar Market Leaderboard 1H 2021.
The report provides insights into the market shares and shipment rankings of the industry leaders in India's solar supply chain.
The three largest suppliers of solar inverters accounted for 56% of the total market share in the first half of 2021. The five leading providers accounted for 78% of the total market share in the first half of 2021.
String inverter
String inverters, which have penetrated the Indian solar market quickly in recent years, accounted for 44% of total deliveries in the first half of 2021. Huawei, Sungrow and Solis Inverter, GoodWe and Growatt were the five leading suppliers in this category. The top 5 providers accounted for 76% of the total market share in the first half of 2021.
Central inverter
In the first half of 2021, central inverters made up 56% of total deliveries. Sineng Electric was the leader with a 34% market share, followed by TBEA Energy, Sungrow, FIMER (formerly ABB) and Delta Electronics India.
Sungrow, Huawei and Sineng Electric were the leading suppliers of solar inverters for the Indian solar market in CY 2020.
In August 2021, the Ministry of New and Renewable Energies issued a notice extending the self-certification of photovoltaic inverters (PV) from June 30, 2021 to December 31, 2021, provided that manufacturers have a valid International Electrotechnical Commission have certificates and test reports from international test laboratories.
In the 2021 budget, the finance minister proposed increasing the tariff on solar inverters from 5% to 20% in order to promote domestic production.
In a webinar hosted by Mercom in June, attendees noted that improvements in inverters, including greater granularity of MPPT, the use of artificial intelligence with more powerful algorithms, are expected to meet the changing needs of the solar industry.
Harsh is a reporter at Mercom India. Previously, he reported on general interests at Indian Express. He holds a Masters degree in Journalism from the Symbiosis Institute of Media and Communication, Pune.
More articles from Harsh Shukla.