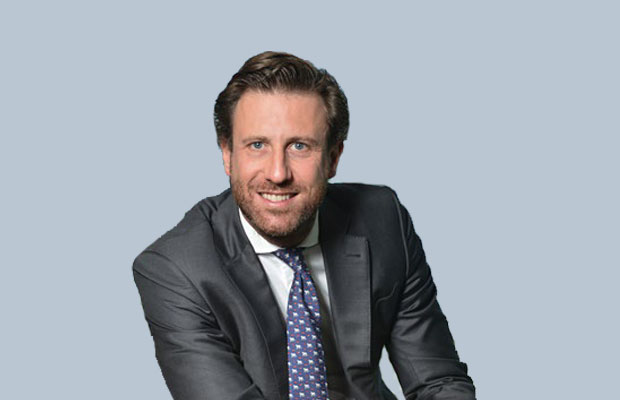 Solar Inverter: A PLI scheme for inverters might be a recreation changer – Saurenergy
Since the completion of the acquisition of ABB's solar inverter business in March 2020, everything for Fimer India has been about building on it in India. Having been in the country since 2010, it's not that the company wasn't a well-known brand in India. Just that they are suddenly in the top flight with plans to stay there. The company is also present in the EV segment with its chargers, which it hopes to see in India as well. We connected with Filippo Carzaniga, Chairman of Fimer, for his views on the market.
F. Give is a brief introduction to Fimer for our readers. Sales, global sales, cross-border presence. Top 3 Markets.
Filippo Carzaniga, chairman of Fimer
FIMER is the fourth largest tier 1 supplier of solar inverters worldwide. We offer market-leading inverter systems for the utility, residential and C&I solar sectors as well as e-mobility solutions.
We have over 1100 employees in 25 countries as well as local training centers and production centers. FIMER also invests heavily in research and development – it's part of our DNA and we're constantly looking for new ways to improve our solutions and platforms.
Q. How is the progress in India so far? Does the company plan to further expand production after the ABB inverter deal? Are there any plans to export from India?
In India we performed well in the utility, C&I and residential segments and recently expanded our services to include energy storage projects. Our installed base in India is over 12 GW and is spread across more than 5000 locations across the country. We see a bright future thanks to the pursuit of electricity around the clock, encouraged by various government policies.
India recently reached the milestone of 100 GW of installed renewable energy capacity, with another 50 GW of renewable infrastructure installed and around 27 GW in tender. India has also stepped up its ambitions to install 450 GW of renewable energy capacity by 2030. With these encouraging moves towards solar and renewable energy in the country, our ambition is to support this growth with the advanced technology of our solar inverters.
Our facility in India is the global manufacturing center for supply-scale application products and one of FIMER's R&D centers. In our plant in Bengaluru we manufacture central inverters as well as battery energy storage converters and microgrid energy storage products. We continue to invest heavily in research and development with a clear focus on providing manufacturing quality.
Our plant in Bangalore is the largest supplier of locally manufactured solar inverters in India with an annual production of more than 5 GW (gigawatts) with state-of-the-art infrastructure and test facilities. FIMER supports local employment and the Indian factory operations are run by a local team. This world class facility has set a benchmark for other manufacturers in India to follow suit. The same factory also supplies outdoor central inverters to markets around the world, supporting India's pursuit of excellence in export.
F. Fimer also introduced a utility string inverter, the PVS-350 TL. Does the company see that the market is now shifting completely to string inverters? Fimer's own current and future portfolio plans?
We know that while string inverters are becoming increasingly popular for utility projects, more traditional core architectures still prevail and currently account for nearly 40 percent of the market.
With this in mind, our two new market-leading platforms for the utility market – a high-performance MPPT inverter, the PVS-350, and the PVS-260 / PVS-300 modular conversion platform – for both decentralized and centralized applications, cover 100% of the demand from utility customers.
The PVS-350 is the most powerful and dense multi-MPPT string inverter in the solar industry, optimized for decentralized PV system architectures with a maximum efficiency of ɳMAX> 99 percent for the highest energy yield. It also has the smallest footprint compared to other similar products and significantly reduces the risk of downtime that can occur with central inverters. For centralized system architectures, the PVS-260 / PVS-300 offers a fully modular solution with a single MPPT string platform. It can easily replace central inverters in more traditional designs, significantly improve performance and lower BoP costs, optimize LCOE – and achieve a 2.3 percent reduction in LCOE of a modular conversion architecture compared to a centralized solution. It also has a higher system availability of over 99.9 percent compared to a maximum of 99.5 percent for centralized solutions. In addition, the PVS-260 / PVS-300 has a large capacity combined with a single MPPT power block in a super-compact design, so that system designers can maintain a "centralized" system architecture if necessary.
Q. Unlike the solar panel / cell market, the government has placed relatively fewer restrictions on inverter imports for the sector. Do you think that could change anytime soon? Why why not?
The Indian government recently imposed a 20% BCD on imports of solar inverters to boost local production to advance India's stand-alone vision, or "AatmaNirbhar Bharat" vision. This was imposed to achieve maximum localization and build a robust supply chain. It remains to be seen whether the government will approve a PLI scheme for inverters similar to the module market. If the PLI scheme is introduced, this could be a turning point for the inverter market.
Q. How has Fimer India performed after the acquisition of ABB Inverters? How do you see your prospects in India in the next 3 to 5 years?
We are one of the most experienced solar inverter suppliers on the market and have been present in India since 2010-11. While we are one of the leading top 3 suppliers of central inverters, we have also made steady and upward progress in the string inverter market.
For example, we recently launched our PVS 10-33 for the commercial and industrial market segment along with the new PVS (1) 350-TL for the utility segment. We have also introduced our e-mobility solutions in India and recently commissioned our first pilot project with the installation of our EV AC Wallbox and REACT 2 at the renowned IISC in Bengaluru. We will also be releasing new residential platforms shortly in October.
According to IESA, the Indian electric vehicle market is expected to grow at an annual rate of 36% through 2026, and the market for electric vehicle batteries is also expected to grow at an annual rate of 30% over the same period. India has a lot to gain from the widespread adoption of e-mobility and FIMER has the right products, services and experience with over 35,000 installed e-mobility charging stations and FIMER has installed the right products, services and experience with over 35,000 e-charging stations worldwide, to help India drive this EV revolution.
We are also active in energy storage solutions and have a range of products for both residential and utility applications. We recently commissioned a 15 MW system with 6 MWhr storage in India, one of the largest in the country. We are optimistic that we can make a difference with our innovative products and set the course for the country's growth.
Q. Do you see any significant differences in inverters in the Indian market compared to other major markets? What is one of the most important market challenges for you?
The increasing demand for standby power sources in industrial and commercial applications is one of the key factors driving the Indian inverter market. In addition, factors such as increasing urbanization and the increasing demand and supply shortage for electricity continue to drive the market. India is at the forefront of adopting renewable energy sources, especially solar energy, which has resulted in the growth of projects across the country.
With the country's ambitious plan of 450 GW by 2030, the path ahead is both interesting and challenging. India has been the lowest price per watt market so the price dynamics are quite challenging. Lower tariffs, as seen in the offers of several government tenders, are driving this low price market, resulting in several long-term and short-term effects on the prices of modules and inverters.
The housing market is crowded with several new vendors sourcing low (1) quality equipment at the lowest prices, making the segment further competitive. Given the impetus for local manufacturers, the demand gap is also a major challenge that needs to be addressed appropriately and in a planned manner.
Q. As module prices have fallen over the past decade, so has pressure on other parts of the solar supply chain to follow suit. Do you think the price declines are history now, while the market appears to have bottomed out or is nearing it?
We are not looking at the absolute price-per-watt comparison of the inverters. When developing new technologies in inverter applications, we focus on energy costs and pass the maximum benefit on to the customer. There is a need to work with our customers to educate them about the long term benefits and potential of the facility and understand the importance of energy costs versus the direct price per watt of the inverter. Our inverters are specially designed to reduce electricity production costs.
Price declines can be temporary, depending on various factors and also as an aftereffect in the post-pandemic period.
Q. How do you see the impact of Storage + Systems in the years to come? In terms of share and sales contribution?
Storage is expected to play a key role in the future success of photovoltaics – not just for residential buildings and C&I, but also for utility companies. According to BloombergNEF's New Energy Outlook, the cumulative installed capacity of energy storage projects is expected to increase from 11 GW in 2020 to 168 GW in 2030. As batteries become more powerful and last longer, the switch from fossil fuels to renewable PV energy will continue to be supported, increasing overall demand. For example, our new supply platforms were specially developed for easy integration into future battery storage requirements and offer a complete system solution for the supply market now and in the future, and future products will also be storable.
The stationary energy storage market in India is expected to grow at a CAGR of around eight percent in the period 2020-27. We have inverters and storage solutions for both residential and utility companies. REACT 2 is FIMER's photovoltaic energy storage system that enables users to store excess energy and optimize energy consumption in residential applications. The MGS100 from FIMER combines all the components required for a sustainable microgrid in a single device. Our bidirectional converter PVS980-58BC is aimed at large grid-connected energy storage applications. The converters are available from 1454 kVA to 2091 kVA. The bidirectional converter PVS980-58BC is based on the world's leading converter platform, which is also used in FIMER's solar inverters and ensures high performance, reliability and availability of global service support.
KN Sreevatsa, Managing Director India, adds enthusiastically: "So far we have carried out some fantastic projects in India on microgrids. Our storage solutions, available with simple integration for DG / wind / biomass generation, are ideal for electrifying villages and telecommunication towers. With an installation of over 10 MW in various phases of installation, we are optimistic about growth in energy storage solutions. "
Q. If you had to be really optimistic, what policy move could the solar sector benefit from?
The PLI (Production Linked Incentive) program is a system of central government that was put in place to provide financial incentives for domestic production of goods as well as to attract large investments. The program has performed well enough to enter the solar panel market. If a similar PLI scheme can be introduced for solar inverters, it could be a turning point for the inverter market.
F. Fimer also has a number of offers in the field of cargo space for electric vehicles. Do you already offer these in India? How do you see the potential for this here?
The growth of the global e-mobility market is increasing for both hybrid (PHEV) and fully electric (BEV) vehicles, which increases the need for charging infrastructures.
We have been working with the most important players in e-mobility since 2017, developing and producing charging solutions for electric vehicles. We have developed platforms in both DC and AC that are tailored to the different needs of users looking for solutions for private, public and commercial use.
Our FIMER FLEXA AC Wallbox, FIMER FLEXA AC Station and FIMER ELECTRA (Fast) DC Station, all easy to install, certified and adaptable, cover the different needs of the market today.
To date, we have supplied more than 35,000 charging stations with both AC and DC power to meet the specific needs of our customers.