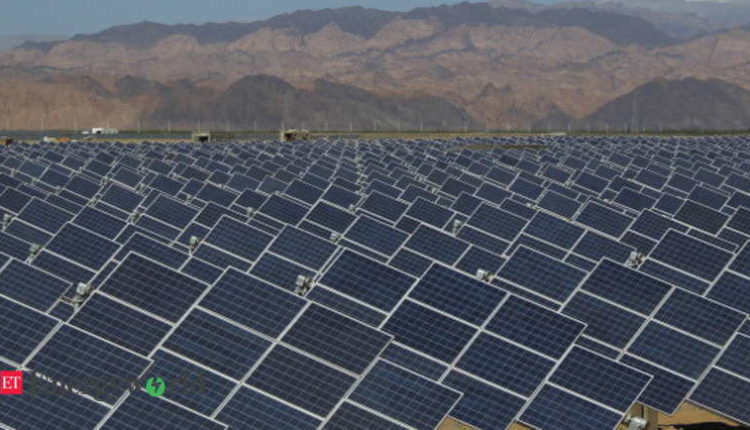 India's producers of solar techniques are struggling to carry their very own: Waaree – ETEnergyworld.com
New Delhi: Indian manufacturers of solar power generation systems are having a hard time as import duties on raw materials and shipping costs have made the situation extremely impossible to continue production in the country, according to the Waaree Group.
"In order for Indian solar module manufacturers to be able to expand their capacities, they have to be maintained, which currently seems difficult. From the date of the expiry of the protective tariff until the date of the introduction of the basic tariff, there are no tariff barriers for the import of solar modules, while import duties on raw materials remain in place." the company quoted Chairman and CEO Hitesh Doshi in a statement.
He added that this nine month period will cripple domestic manufacturers, which could also shut down units in India and put 300,000 jobs at risk. "Before the BCD comes into effect, a few steps must be taken to secure the livelihood of local manufacturers," said Doshi.
Waaree, based in Mumbai, is the largest manufacturer of solar modules in India. The company also offers solar energy solutions with over 2,500 employees worldwide. With an output of 2,000 megawatts, the company has the largest production facility for solar module modules in India.
He also said the government's recent announcement of the Production Linked Incentive program was a welcome move. One of the objectives of the program is to encourage domestic production of high-efficiency domestic PV solar panels to reduce dependence on imports and create employment opportunities.
Doshi said that in order to completely remove dependence on imports, the allocated fund for the PLI program is "quite scanty" and the capacity that is expected to be generated with that amount would be very small and sanctioning of more funds would be allow manufacturers to set up additional units.