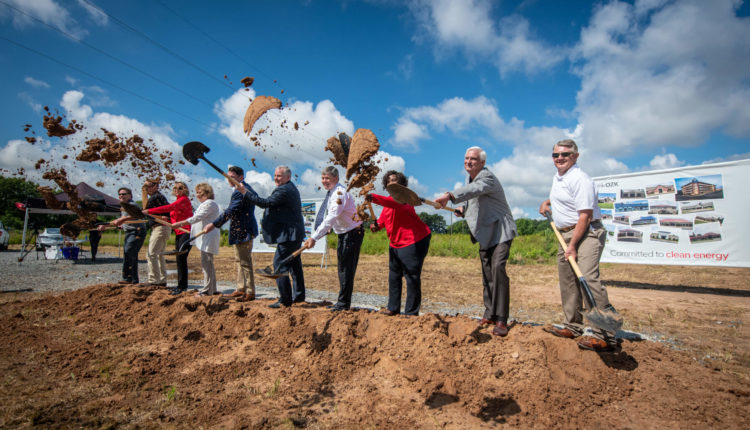 Financial institution OZK begins development of the Arkansas solar energy plant
Bank OZK, a regional bank based in Little Rock, Ark., Broke ground for a $ 6 million solar power plant.
When completed, the 4.8 MW array will produce enough power to power Bank OZK's new corporate headquarters in Little Rock and up to 40 Bank OZK locations across Arkansas. It is currently the largest investment in renewable energy by a financial services company in the state.
"Bank OZK has a bold vision for the future that includes a strong commitment to clean energy," says Tim Hicks, Chief Credit and Administrative Officer of Bank OZK. "With this solar power plant, we can reduce our CO2 footprint over the next 30 years."
The Arkansas Public Service Commission and the Federal Deposit Insurance Corp. approved the bank's plans for the solar power plant in March. Scenic Hill Solar LLC will oversee the construction of the single axis array of 11,000 panels. The plant is expected to generate more than 8.1 million kWh annually. It is located in Stuttgart, Ark., And will be the third largest commercial solar system in the country for a private customer.