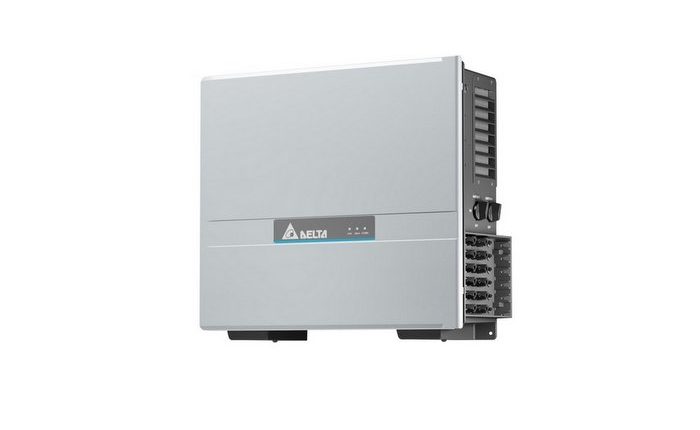 Delta launches a 50 kW solar inverter on the roof in Europe – Solar Builder
With its six MPP trackers, the new M50A Flex solar inverter from Delta offers more flexibility in the design of PV systems.
Delta has introduced a new generation of its M50A Flex, a 50 kW solar inverter. After the successful launch of the M70A last year, the M50A Flex inherits its new design concept. Features include six MPP trackers, anti-PID and AC & DC type 1 + type 2 surge protectors, making the M50A Flex an ideal inverter for rooftop applications. It is available in select European countries this month.
Flexible design of the PV roof system. With its six MPP trackers, the M50A is primarily geared towards complex roof installations and offers the system designer more flexibility in the arrangement of the modules and the distribution of the module strings. In addition, the entire input voltage range is between 200 and 1000 VDC, but the inverter can withstand input voltages of up to 1100 VDC without damage.
The system operator benefits from the anti-PID (Potential-Induced Degradation) function by avoiding this negative effect and the resulting power losses in the solar modules. Relevant for lightning protection on building roofs are the newly available AC + DC surge protective devices (SPD) type 1 + type 2, which can optionally be ordered as a replacement for the pre-installed type 2 SPDs.
Other new and interesting features and functions are data point acquisition for monitoring strings and generating I-V curves, reactive power compensation around the clock, detection of arcing faults and reverse polarity protection. The M50A Flex is equipped with the standard RS485 interface and also offers an integrated wireless Sub-1G communication port and optional WLAN.
The heavily revised mechanical design leads to an improved degree of protection IP66, a significant weight reduction from 15% to 64 kg and more space for laying the AC cable in the inverter.
The M50A Flex at a glance
6 MPP trackers for efficient handling of shadows and module alignment
Lightweight IP66 housing
Flexible wall or floor mounting (optional feet required)
Large front door with tilt lock for safe and easy access
Type 2 SPD pre-installed; optional combined SPDs of type 1 + type 2
Data point acquisition for string monitoring
Fast creation of I-V curves
Arc fault detection and reverse polarity protection
Anti-PID technology
Protection class II chassis