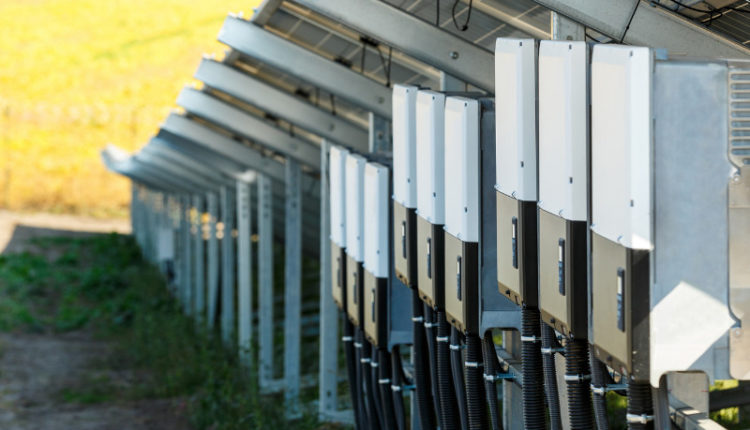 Deadline for BIS certification of solar inverters prolonged to December 31, 2021 – Mercom Germany
The Ministry of New and Renewable Energy (MNRE) has issued a new notice extending the self-certification of photovoltaic inverters (PV) from June 30, 2021 to December 31, 2021, on condition that manufacturers have valid international electrotechnical commission certificates and test reports from international test laboratories.
At the beginning of January 2021, the MNRE issued a decision that extended the self-certification of PV inverters from December 31, 2020 to June 30, 2021.
The government issued the & # 39; Solar PV Systems, Devices, and Components Goods Order, 2017 & # 39; on September 5, 2017. issued for the requirements of mandatory registration with six products included in the schedule. After discussions with various stakeholders, including the Bureau of Indian Standards, the appointment was extended to April 16, 2018.
Since the notification was published on September 5, 2017, the deadline has been extended several times. The date has been extended to September 20, 2019 and later to June 30, 2019. There were two further extensions, first until June 30, 2020 and then until December 31, 2020.
The solar energy association, the association of manufacturers and traders of electricity products and the industry faced the ministry with the difficulties with certification due to the Covid-19 pandemic, the high testing fees and the limited testing options for testing inverters with an output of up to 150 kW communicated and had looked for more time for compliance.
Many stakeholders believe that the entire process is time consuming. High test fees and the availability of test facilities make it difficult to carry out the certification process smoothly. MNRE has tried to simplify and purge the certification process. But it seems to be moving very slowly and there is skepticism among manufacturers.
Additionally, inadequate testing costs, lack of production guidelines, and confusion about MNRE notifications were some other issues that made it difficult to comply with the order. The lack of test laboratories and their testing facilities are further problem areas. The lack of testing facilities in the country made it impossible for inverter suppliers to have their products certified on time. The laboratory of the Central Power Research Institute (CPRI) for testing inverters currently does not have a sufficiently qualified workforce and is riddled with test requests.
Rahul is a reporter at Mercom India. Before entering the world of renewable energy, Rahul was the director of the Gujarat office for The Quint. He has also worked for DNA Ahmedabad and Ahmedabad Mirror. Rahul has a banking and finance background and has also worked for JP Morgan Chase and the State Bank of India. More articles from Rahul Nair.