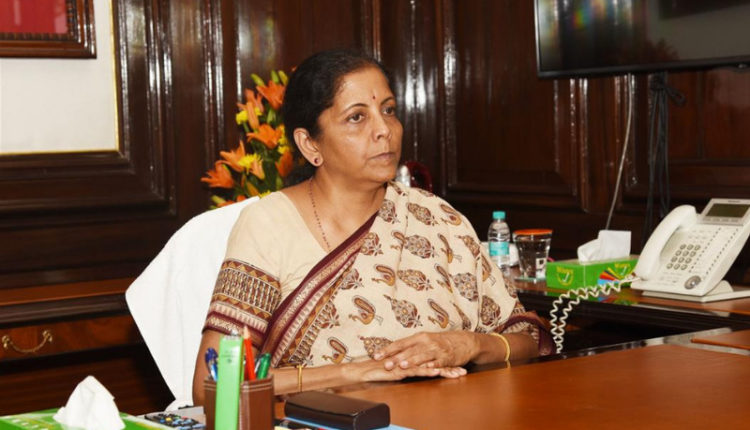 2021 funds offers £ 10 billion for SECI and will increase tariff on solar inverters – Mercom India
Union Finance Minister Nirmala Sitharaman presented the 2021-22 budget in parliament against the backdrop of an economy devastated by the COVID-19 pandemic.
The finance minister said several reforms and successes had been achieved in the energy sector over the past six years. "We added 139 gigawatts of installed electricity capacity, connected another 2.8 million households and added 1.41 lakh kilometers of transmission lines," said the finance minister.
Sitharaman also spoke of both state and private distribution companies (DISCOMs) becoming monopolies. "Consumers need to make choices by promoting competition. A framework will be created to offer consumers alternatives to choose from more than one distributor, "added the Minister.
The Treasury Secretary mentioned that the viability of DISCOMs was "a serious problem". A revised reform-based, results-based program for the electricity distribution sector would start at a cost of £ 3.05 trillion (~ $ 41.92 billion) over five years. This is in line with the demand of the Union Power Minister, R.K. Singh last June.
The program will assist DISCOMs in building the infrastructure, including prepaid smart meters, feeder separation and upgrading of systems associated with financial improvements, the minister said.
The Finance Minister recalled that Prime Minister Narendra Modi announced plans in November 2020 to launch a comprehensive national hydrogen energy mission. She said it had now been proposed to start a "hydrogen energy emission" to generate hydrogen from green electricity sources in 2021-22.
The government had decided to add additional capital of GBP 10 billion (~ US $ 137 million) to the Solar Energy Corporation of India (SECI) and GBP 15 billion (~ US $ 205.6 million) to the Indian agency for Invest in Renewable Energy Development (IREDA).
While Sitharaman announced that the government would put in place a phased manufacturing plan for solar cells and panels, it said it had proposed raising the tariff on solar inverters from 5% to 20% and on solar lanterns from 5% to 15% of domestic production promote.
The government has also proposed lowering tariffs on semi-steel products to 7.5% to counter the sharp rise in steel prices.
The finance minister said a phased production plan for solar cells and solar modules will be announced to build solar capacity.
The government has also proposed that vehicles older than 20 years (personal) and 15 years old be voluntarily scrapped for commercial vehicles. The government also announced a new £ 180 billion (~ $ 2.46 billion) program to improve public bus transport.
The exemption from customs duty for all machines, instruments, devices, components or aids for setting up solar power generation projects is revoked.
The leverage of Infrastructure Investment Trusts (InVITs) by foreign portfolio investors is permitted with changes in the law. This aims to facilitate access to finance and improve the availability of funds for the infrastructure sector, including the energy sector.
In last year's budget, the Treasury Department allocated £ 220 billion (~ $ 3.08 billion) to the electricity and renewable sectors.
Mercom had spoken to several solar companies in India to gauge their expectations of the government in the new fiscal year.
Photo credit: Ministry of Finance (GODL-India), GODL-India, via Wikimedia Commons
Rahul is a reporter at Mercom India. Prior to entering the renewable energy world, Rahul was the director of the Gujarat office for The Quint. He has also worked for DNA Ahmedabad and Ahmedabad Mirror. Rahul has a background in banking and finance and has also worked for JP Morgan Chase and the State Bank of India. More articles from Rahul Nair.